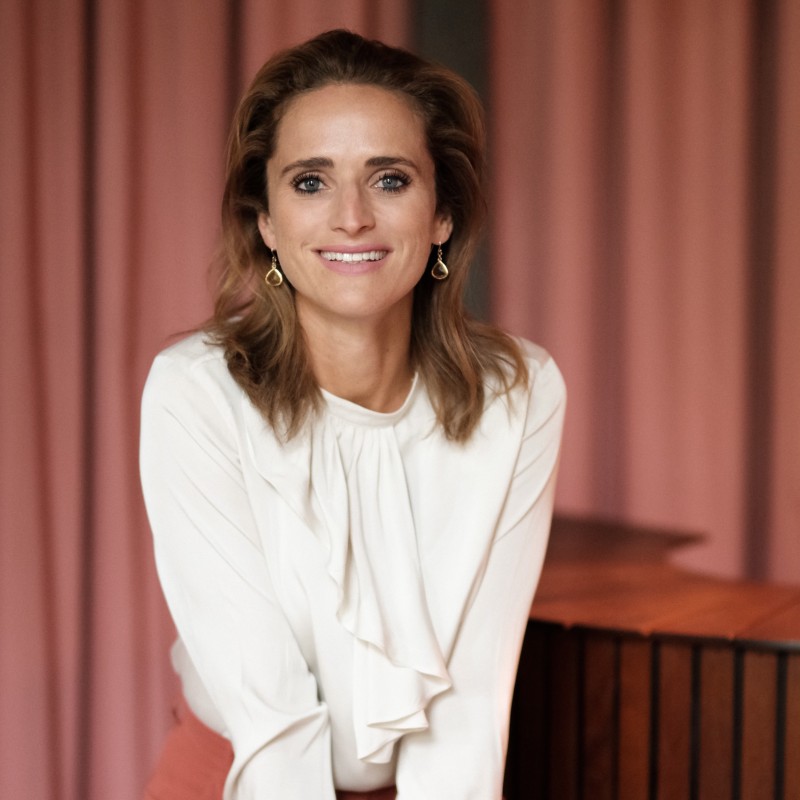 In the bustling world of German startups, Verena Pausder stands out. Born on February 12, 1979, in Hamburg, Pausder's entrepreneurial spirit traces back ten generations to the Delius family of Bielefeld, renowned for their textile enterprise. Today, she continues to hold a stake in this family business.
Pausder's academic pursuits took her to the University of St. Gallen in Switzerland, where she majored in Economics and graduated in 2002. The world of reinsurance beckoned her first, as she embarked on a trainee program at Münchener Rück. But the allure of the tech world proved irresistible. She transitioned to the startup ecosystem, initially with be2 GmbH in Munich, followed by scoyo GmbH in Hamburg. By 2012, she was at the helm of Young Internet GmbH as its Managing Director.
In the same year, she founded Fox & Sheep in Berlin. Today, it is one of Germany's largest developers of children's apps. This venture was closely followed by another brainchild of hers, the HABA Digitalwerkstatt, in 2016. Until 2019, she wore the dual hat of Managing Director for both enterprises. Yet, her entrepreneurial journey didn't stop there. In 2020, she joined forces with Miriam Meckel and Léa Steinacker to co-found ada Learning GmbH, with the Handelsblatt Media Group also taking a stake.
Apart from her business ventures, Pausder has a flair for writing. Her book "Das Neue Land," published in 2020, offers a visionary outlook for Germany's future and quickly became a Spiegel bestseller. In 2022, she teamed up with Lea-Sophie Cramer to co-host the business podcast "FAST & CURIOUS," which quickly rose to prominence.
Her influence isn't limited to the business world. In 2022, Pausder, along with Ariane Hingst, took over the women's team of the Berlin football club, FC Viktoria 1889. With ambitious plans to elevate the club from the Regionalliga to the Bundesligen, Pausder's involvement in sports underscores her multifaceted interests.
Pausder's private life is as rich as her professional journey. She resides in Berlin with her husband and three children. Interestingly, former Federal President Johannes Rau was her aunt's husband, and one of her great-grandfathers was Gustav Heinemann, the third Federal President.
Her affiliations extend beyond her businesses. Pausder has been an advisory board member of the textile firm Delius and Röhlig Logistics, a university council member of CODE University, and a supervisory board member of media:net brandenburg since 2016. She served on the supervisory board of the Commerzbank subsidiary, comdirect, until 2022 when it merged with Commerzbank.
When it comes to social commitments, Pausder is equally passionate. She founded and has been chairing the association "Digitale Bildung für Alle e.V." since 2017. During the early days of the COVID-19 pandemic, she gained wider recognition for her homeschooling website and school hackathons. This evolved into edu-cloud.org, a growing collection of digital educational resources.
Furthermore, Pausder co-founded the initiative #stayonboard in 2020, advocating for temporary mandate resignations for board members of stock corporations during maternity leave, parental leave, illness, or caregiving. This initiative bore fruit in June 2021 when the legislative changes were made. Pausder was also a member of the Innovation Council of the then Federal Government Commissioner for Digitalization, State Minister Dorothee Bär.
The recognition and awards for her endeavors are numerous. From being named the "Young Global Leader" by the World Economic Forum in 2016 to receiving the "Veuve Clicquot Business Woman Award" in 2019, her contributions to the digital world and society at large have been well acknowledged.
Her latest endeavor? Reports suggest that Verena Pausder is set to become the head of the German startup scene, succeeding Christian Miele as the Chairperson of the Bundesverband Deutsche Startups e.V. With her extensive experience and vast network, Pausder seems the perfect fit for this role, a sentiment echoed by Miele himself.
Through her journey, Pausder has seamlessly woven the traditional and the modern, the familial and the entrepreneurial, embodying a spirit that looks to the future while respecting the past. It's clear that her influence on the German tech and startup scene will be felt for many years to come.