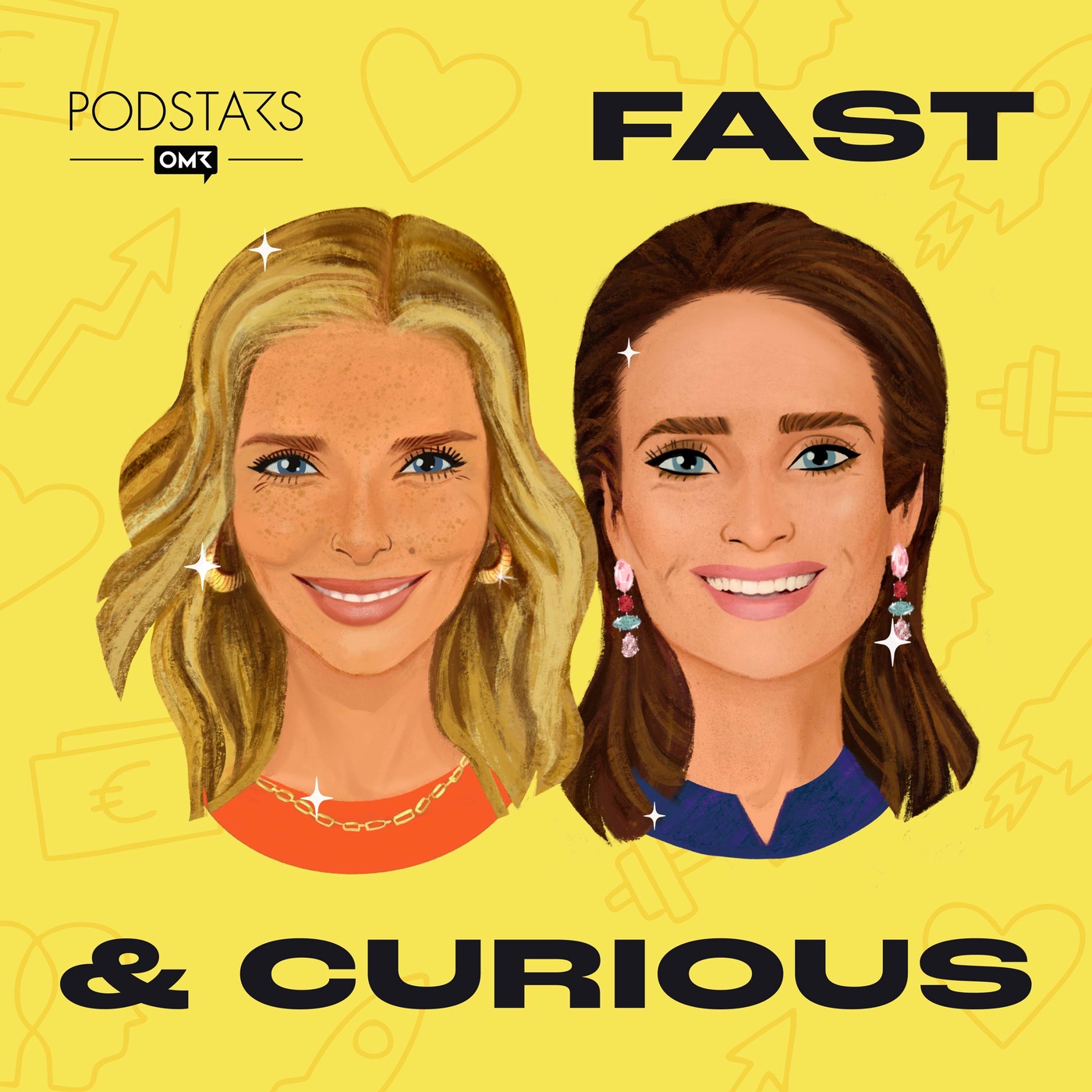 In the bustling world of German startups, two names stand out with increasing prominence: Lea-Sophie Cramer and Verena Pausder. These dynamic entrepreneurs have come together to launch "Fast & Curious", a podcast that promises to be an illuminating beacon for anyone navigating the German business landscape.
Lea-Sophie Cramer, celebrated for founding the online erotic shop Amorelie, and Verena Pausder, the force behind various successful ventures including Fox & Sheep, one of Germany's leading children's app developers, bring their combined business acumen and charisma to the microphone. Their show delves deep into entrepreneurship, current events in the startup scene, investment nuances, and overarching economic trends. But what sets this podcast apart is its heart. Beyond the figures and forecasts, Lea and Verena share candid slices of their lives, making entrepreneurship a deeply personal journey.
One of the standout episodes features Sebastian Dettmers, the CEO of Stepstone. The trio delved into pressing issues such as the shortage of skilled workers and unemployment in Germany. Dettmers, with his vast industry experience, shed light on the challenges and solutions, making the episode a masterclass in understanding the German job market's intricacies.
But it's not all business. The duo isn't afraid to touch upon subjects that resonate on a personal level. From discussions about childcare to open conversations about menopause, they bridge the gap between the professional and the personal, making "Fast & Curious" a holistic experience.
Listeners can look forward to weekly episodes, each Thursday, produced by the renowned Podstars by OMR. It's a testament to the podcast's quality and the expertise behind the scenes.
In an era where gender equality continues to be a pressing global issue, "Fast & Curious" doesn't shy away. Echoing sentiments around events like Women's Day, Lea and Verena often emphasize the importance of gender equality in the business world, shedding light on challenges and charting the way forward with actionable insights.
"Fast & Curious" comes highly recommended by notable figures in the industry, such as influencer expert Sarah Emmerich. For those seeking a blend of sharp business insights interspersed with relatable personal anecdotes, this podcast is a must-listen.
In the ever-evolving world of business podcasts, "Fast & Curious" has successfully carved a niche, becoming a beacon for those aspiring to understand and excel in the German startup ecosystem.
A few examples of what they are talking about
1. The Global Reach: In episode #70, we see a cross-continental connection with "Big in the USA mit Dr. Barbara Sturm." This episode emphasizes the global nature of entrepreneurship and how German businesses interact on the world stage.
2. Personal Development: Episodes like "#67 Wir sind zurück" and "#65 Potenzialentfaltung mit Ragnhild Struss" focus on introspection, personal growth, and the challenges of juggling entrepreneurship with life's other demands.
3. Exploring Business Niches: From the depths of food tech in "#60 Future of Food Tech mit Tanja Bogumil" to the nuances of social media-driven entrepreneurship in "#59 Company Building über Social Media mit Franzi Hardenberg," the podcast covers a gamut of modern business niches.
4. Advocacy and Social Issues: "#58 Behinderung am Arbeitsplatz mit Sophie von Stockhausen" underscores the importance of inclusivity in the workplace, while episodes like "#48 Arbeiterlosigkeit mit Sebastian Dettmers" tackle pressing socio-economic challenges.
5. Technology and Future Trends: In "#56 Künstliche Intelligenz mit Léa Steinacker," the role of artificial intelligence in shaping tomorrow's businesses is explored. Likewise, "#52 Alles über die Gen Z mit Yaël Meier" looks into the mindset of the newest generation entering the workforce.
6. The Entrepreneurial Journey: Episodes like "#47 Gründen: It's a marathon, not a sprint – mit Julia Bösch" provide a candid look at the highs and lows of starting and running a business.
7. Skill Development: Whether it's about mastering the art of negotiation in "#57 Vertragsverhandlungen – Top Tipps von Matthias Schranner" or understanding the intricacies of networking in "#18 Netzwerken – warum ist es wichtig und wie machen wir es richtig? mit Tijen Onaran," the podcast offers invaluable skill-building insights.
8. Health and Well-being: "#16 Burnout – Was sind Symptome und was können wir konkret machen, um nicht in die Erschöpfung zu kommen?" addresses the often-overlooked mental health challenges faced by entrepreneurs.
9. Financial Acumen: Episodes like "#14 Geldanlage – wie bringen wir unser Geld zum Arbeiten? mit Madame Moneypenny" guide listeners through the intricacies of money management and investments.
Full list of episodes