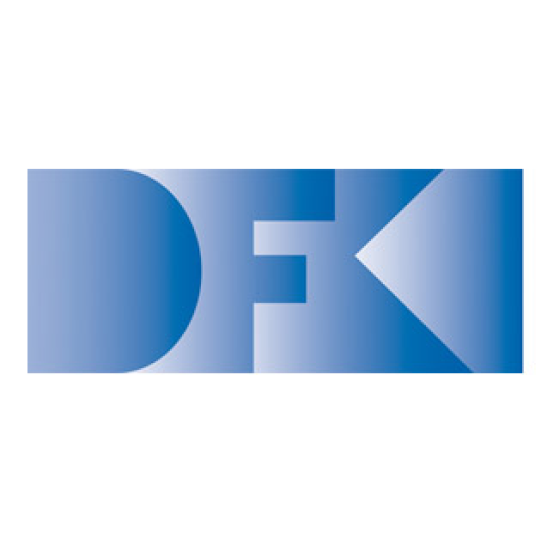 The German Research Center for Artificial Intelligence (Deutsches Forschungszentrum für Künstliche Intelligenz GmbH, DFKI) stands as a beacon in the realm of AI research. Rooted in a public-private partnership, it is backed by large corporations, medium-sized enterprises, the states of Bremen, Rhineland-Palatinate, Saarland, and the German Federal Ministry of Education and Research.
Boasting locations in Kaiserslautern, Saarbrücken, Bremen, Darmstadt, Osnabrück, and Oldenburg, with a project office in Berlin and branches in Lübeck, St. Wendel, and Trier, DFKI is Germany's leading research institute in innovative software technologies based on artificial intelligence methods. Internationally, the center is recognized as a leading "Center of Excellence."
DFKI also operates the "CERTLAB," a laboratory dedicated to certification and digital sovereignty. This initiative aims to support the European Commission in implementing the European AI strategy and promote the credibility and trustworthiness of AI.
A Glimpse into History
Founded in 1988 in Kaiserslautern and Saarbrücken, the research center initially operated under the technical-scientific direction of Gerhard Barth. Wolfgang Wahlster, one of the founding directors, took the helm from 1997 until January 2019. Since November 7, 2019, Antonio Krüger has been leading the DFKI, succeeding the previous head, Jana Koehler. Over more than three decades, without state basic funding and relying purely on contract and project research, DFKI has grown to become the world's largest AI research center with approximately 1,150 employees. It has given rise to over 90 spin-off companies, creating around 3,200 jobs.
The center played a pivotal role in the ambitious Verbmobil project, aimed at speaker-independent machine translation of spontaneous speech between German, English, and Japanese. In January 2011, the German-Austrian office of the World Wide Web Consortium (W3C) announced its move to DFKI.
Research and Impact
DFKI's research landscape is diverse. It encompasses areas like knowledge management, intelligent analytics for mass data, cyber-physical systems, robotics, innovative retail environments, embedded intelligence, multi-agent technology, simulated reality, augmented reality, language technology, intelligent user interfaces, and innovative factory systems.
In 2011, DFKI Kaiserslautern received the $100,000 "Google Research Award" for its new project focusing on interaction with individuals and objects in digital videos.
The Future of AI Security: A New Initiative
The rapid advancements in artificial intelligence have led businesses, agencies, and professionals to explore how they can effectively harness this key technology. However, the fear of AI systems making errors has been a deterrent to its broader application. DFKI has taken the lead in launching a new initiative called "Certain," shorthand for "Centre for European Research in Trusted AI." This initiative, which collaborates with other European research institutions and companies like Daimler Trucks, ZF, and Intel, aims to ensure trust and reliability in AI applications.
Philipp Slusallek, DFKI's scientific director, emphasized the importance of trust in technology, particularly artificial intelligence. For AI to be accepted and integrated seamlessly into daily life and critical industries, it must be transparent, reliable, and certified. This initiative seeks to bridge the trust gap by creating standardized certifications for AI, ensuring that algorithms make decisions based on logical reasoning, and promoting transparency in AI processes.
In Conclusion
The German Research Center for Artificial Intelligence (DFKI) continues to be at the forefront of AI research and application in Germany and globally. By spearheading initiatives, fostering collaborations, and pushing the boundaries of what's possible in AI, DFKI is shaping the future of technology and ensuring that artificial intelligence serves humanity in the most effective, efficient, and ethical way possible.