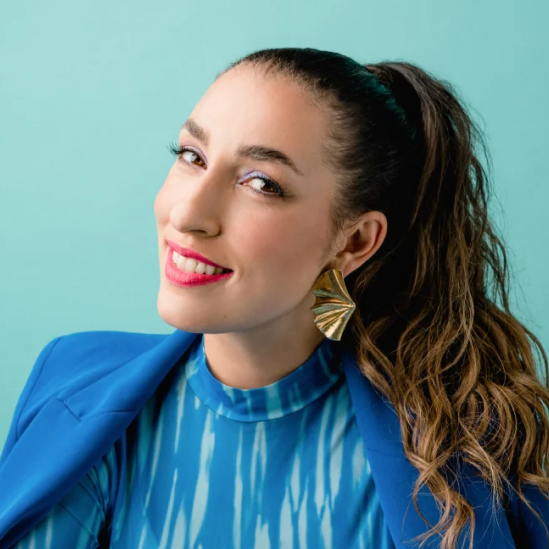 Tijen Onaran: A Pioneer for Digital Transformation and Women's Visibility
Tijen Onaran is a name that resonates with many in the realms of digital transformation, entrepreneurship, and women's empowerment. As a successful entrepreneur, investor, TV celebrity, and diversity advocate for CEOs, Onaran has made a significant impact, particularly in the German business landscape.
Books
Her written contributions include the influential works:
Nur wer sichtbar ist, findet auch statt (2020): A guide that emphasizes the importance of personal branding and claiming one's deserved success.
Be Your Own Fcking Hero* (2023): A motivational piece encouraging readers, especially women, to trust in their capabilities.
Die Netzwerkbibel (2018): A manual detailing ten commandments for successful networking.
Career Highlights
Onaran's impressive career trajectory spans several sectors:
ZKM | Zentrum für Kunst und Medien: As of April 2022, she has been a proud member of the board, emphasizing her commitment to art and media.
ACI Diversity Consulting: Co-founding one of the leading consultancies for Diversity, Equity, and Inclusion (DE&I) showcases her dedication to fostering diversity as a catalyst for innovation, growth, and performance.
GDW Global Digital Women GmbH: As CEO & Founder, Onaran ensures the world becomes more digital and diverse. Her initiative connects women driving digitization across various sectors and provides them with platforms for visibility.
Podcasting: With her role as a moderator for 'Business Punk's "HOW TO HACK" podcast, Onaran delves into the learnings of digital leaders, enriching her audience with insights on job and career progression.
Stiftung Lesen: As an ambassador for the German Reading Foundation, Onaran endorses reading as a vital tool for personal development and societal enrichment.
University Roles: Her involvement in educational institutions, from the Bundeswehr University Munich to the Management School St. Gallen, is testament to her commitment to knowledge dissemination and leadership.
Business Punk: Hosting over 170 episodes for a renowned podcast for founders and innovators, Onaran made her mark in the start-up scene.
F10 FemaleOneZero GmbH: Co-founding FemaleOneZero, Onaran addressed new work mega-trends such as empowerment, digitalization, and diversity.
Columnist for Handelsblatt: Sharing insights on diversity, digital transformation, and entrepreneurship with a vast readership, she has enriched the business narrative in Germany.
Personal Insights
Born on March 25, 1985, in Karlsruhe, Onaran's journey from the daughter of Turkish parents to a powerhouse in the German business world is inspiring. At the young age of 20, she ventured into politics, representing the FDP in the Baden-Württemberg state elections. Though she did not secure a mandate, this experience paved the way for her future endeavors.
Her roles ranged from being the Director of Electoral District Karlsruhe for the FDP's Silvana Koch-Mehrin to managing social media for Guido Westerwelle during the 2009 elections. Onaran's diverse experiences, from the Bundespräsidialamt to leading communications at the Quadriga Business School in Berlin, have equipped her with a unique skill set.
In 2016, she founded the initiative Women in Digital, aiming to enhance the visibility of women in the digital industry. This became a precursor to the Global Digital Women Community, which today connects digital innovators across several countries.
On a personal note, Onaran is married to Marco Duller-Onaran and is based in Munich.
Conclusion
Tijen Onaran's journey, marked by tenacity, vision, and a genuine commitment to enhancing diversity and digital transformation, makes her a role model for many. Her multifaceted roles, from entrepreneurship to advocacy, and her impactful written works, continue to inspire and guide numerous individuals navigating the ever-evolving digital landscape.