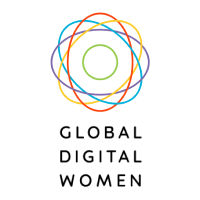 Global Digital Women: Pioneering the Future of Diversity in the DACH Region.
Global Digital Women (GDW) stands as a beacon of empowerment, innovation, and change in the digital landscape of the DACH region. With a potent blend of community events, social media campaigns, awards, and consultancy services, GDW has firmly positioned itself as an advocate for diversity, equity, and inclusion
At the heart of GDW lies a vision of a progressive business world. A world where companies are inclusive, structures are broken and rebuilt for innovation, and brands embody gender diversity and equality. This vision fuels GDW's mission to diversify the global landscape, fast-track gender equality, and ensure equitable participation in business and society.
The company champions this cause by organizing events that highlight the achievements of female leaders, tech experts, and IT professionals. The aim is to inspire the next generation of professionals and foster equal opportunities across all corporate tiers.
From its humble beginnings as a networking event in Berlin, GDW has transformed into an influential entity, having hosted over 400 events in just three years. These events range from panel discussions that center around female empowerment to high-impact ceremonies like the Digital Female Leader Award and FemBiz Swiss Award.
---
The GDW Team
Tijen Onaran: The CEO, entrepreneur, and founder of GDW, Tijen is a vocal advocate for diversity. She believes that diversity is the key to the future and has been a guiding force behind GDW's success.
Marco Duller-Onaran: As a CEO, Marco asserts that diversity is the engine of innovation, emphasizing its criticality for the future survival of companies.
Sedef Uhlmann: Another key figure, Sedef, is driven by the alarming prediction that gender parity in companies might take another century if current trends persist.
The team also includes experts like Lisa Streng, Mihai Zamfirescu, Sarah Thiele, Corinna Schug, and many others who bring diverse skills and perspectives to the table.
---
GDW's Offerings
Events with Impact: GDW's events are tailored to the needs of their audience. They manage everything from event conception to communication, ensuring that each event leaves a lasting impression.
Digital Female Leader Award (DFLA): A prestigious award in Germany, the DFLA recognizes women making strides in the digital economy. Since its inception in 2018, over 800 women from 36 countries have been nominated.
FemBizSwiss Award: This award celebrates digital innovation leaders in Switzerland, bringing them to the international spotlight.
ACI – Diversity, Equity & Inclusion Consulting: GDW's consulting arm, ACI, guides companies on their journey to achieve greater diversity, equity, and inclusion.
---
Influence Beyond Business
Apart from its core services, GDW is also involved in media projects. Their documentary, "YES SHE CAN," set to release on Amazon Prime Video in May 2021, delves into the challenges of achieving gender equality in Germany and showcases inspiring women who are reshaping the narrative.
In a rapidly evolving digital landscape, diversity and inclusion are not just buzzwords but essential drivers of innovation. Global Digital Women, with its plethora of initiatives, is playing a pivotal role in shaping a more inclusive future for the DACH region and beyond. With visionaries like Tijen Onaran at the helm, GDW is undoubtedly set to make more waves in the years to come.