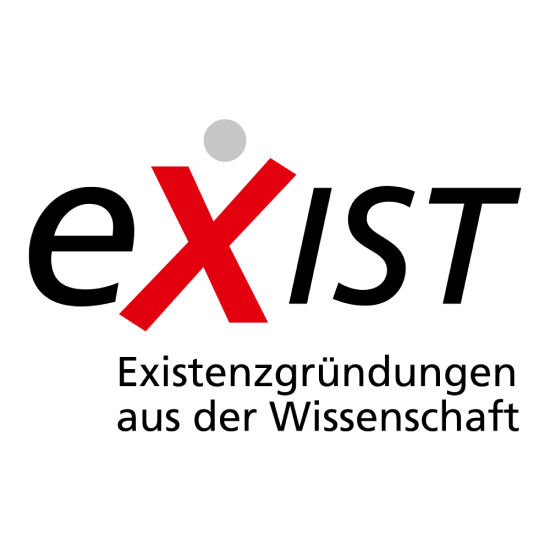 EXIST – Nurturing Startups from Science in Germany
Germany has long been a powerhouse in science, technology, and innovation. To bolster this reputation and ensure that the knowledge generated within its academic walls finds practical applications in the real world, the German Federal Ministry for Economic Affairs and Climate Action (BMWK) introduced a unique program: EXIST – Existenzgründungen aus der Wissenschaft.
History: The EXIST program traces its origins back to 1998. Since its inception, it has been pivotal in supporting startup networks, universities, and non-university research institutions. Over the years, under the umbrella of "EXIST-Gründungskultur," the BMWK has launched several funding competitions, notably the EXIST I – IV. The current competition, known as the EXIST-Potentials round, supports a whopping 142 public and private universities. Additionally, since 2000, the initiative has also been aiding university graduates, scientists, and students in molding their startup projects with both financial grants and invaluable know-how.
Aims and Objectives
EXIST seeks to transform the entrepreneurial landscape at universities and research institutes by amplifying the number of innovative, knowledge-based startups. It serves as a bridge, connecting the realms of academic research and commercial entrepreneurship.
Under the banner of EXIST, students, university graduates, and scientists are equipped with financial resources and startup-related know-how. This support aims to foster the transition from scientific findings to market-ready solutions, preparing the groundwork for company formation and market entry. It's vital to note that applications for the program must be made before the formal establishment of a business.
The Core Funding Lines
The EXIST initiative comprises several funding lines:
EXIST-Gründungskultur: This encompasses the EXIST-Potentials directive. The primary goal here is to further develop the startup networks established through EXIST-Gründungskultur by offering thematic-specific funding, ensuring their sustainability and setting new benchmarks for the promotion of startups on a wider scale across the nation.
EXIST Business Start-up Grant: This grant facilitates the creation of a business plan for an innovative startup project within a year, without any financial risk to the founding team. The financial provisions are particularly attractive. Students receive €1000 per month, technical employees get €2000, graduates are entitled to €2500, and PhD holders get €3000. There's also an additional child allowance of €150 per month per child. Alongside these, funds are available for coaching and material expenses. A team of three founders, for example, can access up to €35,000 in total.
EXIST Research Transfer: Since December 2008, research teams aiming at high-risk, intricate developments have been able to avail of the EXIST Research Transfer. This consists of two phases. The initial phase supports final research and development activities before the company's foundation at the university or research institution. Following a successful launch, the second phase can subsidize the startup.
EXIST-Women: Launched on July 7, 2023, this new directive aims to familiarize more women at universities with the themes of entrepreneurship and self-employment. It hopes to motivate female graduates, scientists, students, and other professionals related to the university to venture into startups. The directive offers event, consulting, and mentoring services alongside financial support for budding female entrepreneurs. The ultimate goal? To increase the relatively low number of female founders. To put things into perspective, only 13% of the roughly 2500 individuals who received an EXIST startup grant since 2007 were women.
Project Management and Examples
Project management for EXIST is handled by Projektträger Jülich (PtJ). Over the years, several startups have benefited from the program. Some notable mentions include:
Coachwhisperer: A startup that developed application software for football coaches, supported by EXIST at the Friedrich-Schiller-University Jena from November 1, 2020, to October 31, 2021.
InContAlert: Born at the University of Bayreuth, this startup, with the aid of EXIST, developed a sensor to inform individuals with incontinence or bladder dysfunction about their bladder's fill status via a mobile device.
Colipi: Originating from a working group at the Technical University of Hamburg, this startup secured a whopping €4.1 million in EXIST funding to develop a sustainable palm oil alternative.
eversyn: A spin-off from the Bioprocess Engineering Department at the Max Planck Institute for Dynamics of Complex Technical Systems in Magdeburg, this startup received €900,000 in 2022 through the EXIST Research Transfer Program for the development of nucleotide sugars and oligosaccharides.
Conclusion
The EXIST program is a testament to Germany's commitment to fostering innovation, bridging the gap between academia and industry, and ensuring that scientific breakthroughs don't just remain in journals but find their way into practical, market-ready solutions. With its wide-ranging support structures and clear objectives, EXIST is undoubtedly setting a benchmark for other nations to emulate.