hub.berlin: A Pivotal Meeting Point for Digital Enthusiasts
Over two invigorating days, the hub.berlin tech festival emerges as a pivotal arena for converging digital dreams into tangible realities. Here, a tapestry of digital expertise, stretching across various domains, collates to converse on the evolution of technology and the futuristic digital visions shaping various life aspects.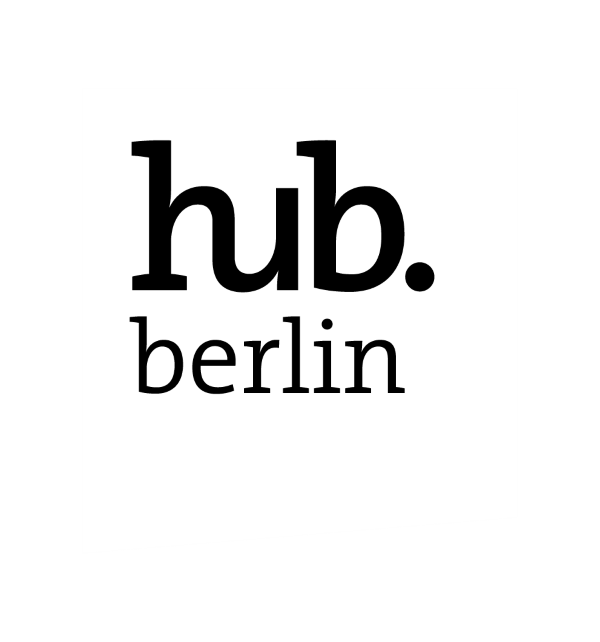 A Glimpse into hub.berlin
Regarded as Europe's vibrant interactive business festival, hub.berlin serves as a crossroads for digital pioneers and creators. It invites a plethora of digital experts to engage in dialogues about technological advancements and future digital visions spanning myriad life facets. Encompassing presentations, workshops, and interactive exhibitions spread over two days, the event becomes a crucible for knowledge and experience sharing, covering pivotal topics like sustainability, AI, digital sovereignty, novel work paradigms, and imminent tech trends.
Background and Historical Footprints
Originating as a congress organized by the Digital Association Bitkom, hub.berlin has carved its niche as a business festival centered on digitizing the economy, disruptive business models, and technologies, and proliferating startups in Berlin. From its inaugural iteration in 2012, hosted under the banner Bitkom-Trendkongress, the themes have navigated through Mobile Adventures, Social Innovation, and Information 2020, gradually evolving to focus on the digital economy. With a resonant theme of "Exploring Digital Horizons", the Trendkongress in 2014 marked a significant milestone. Since 2017, the event has been named hub.berlin, enticing an international audience.
Speakers' Snapshot: A Mélange of Insights
The event draws speakers from multifarious sectors, including prominent enterprises, startups, SMEs, Venture Capital funds, political, and academic arenas. Names like Jim Hagemann Snabe from SAP (2012), JP Rangaswami from Salesforce (2012), Timotheus Höttges from Deutsche Telekom (2013, 2019), and Herbert Diess from Volkswagen AG (2022) have graced the event with their insights and perspectives.
Innovators' Pitch: A Launchpad for Startups
Since 2014, the Innovators' Pitch competition has been a vital part of hub.berlin. This contest is tailored for early-stage startups across Europe, recognizing the most innovative companies, technologies, and products across diverse categories. It offers a platform for young entrepreneurs to present their business ideas to both the public and a specialized jury. Winners walk away with prize money and a startup membership in the Digital Association Bitkom. In 2022, startups like Psoido (Cybersecurity category) and Stargazr (Enterprise Analytics category) clinched the winning spots.
An Array of Events and Discussions in 2023
June 29th, 2023, is earmarked with an array of diverse events, encompassing several stages and a varied thematic focus:
Global Stage: The discussion veers towards "Building Trustworthy AI" and the decarbonization of transport through data-driven approaches, with voices like Xavier Valero from DEKRA and Daniel Krauss from Flix.
Glow Stage: A panel explores the redefining contours of digital logistics, while another slot debates the support framework for the startup ecosystem in Berlin through digital economics and politics.
Neon Stage: Sessions range from panels discussing the transformative data dynamics in motion and the dimensions of autonomous mobility, to closing notes by Bernhard Rohleder from Bitkom.
Masterclass/Loft Studio: Engaging sessions delving into the transformative power of AI and exploring lessons from implementing language models in enterprises.
In the context of scaling startups in Europe, sessions delve into topics like value creation within the Machine Economy and unlocking the potential of Distributed Cloud for machine management, aligning with security and sustainability imperatives.
As the stages alternate between sessions on Artificial Intelligence, Future Mobility, Energy, and Scaleups in Europe, voices from various organizations and enterprises intertwine to weave a narrative of technological and digital progress, culminating in the closing keynote by Volker Wissing, the Federal Minister for Digital and Transport.
Wrapping Up and Looking Forward
hub.berlin, in its essence, not only symbolizes a convention but also a confluence where visions for a digital future coalesce with the present, creating a dynamic interface between innovators, pioneers, and enthusiasts. The myriad sessions, panels, keynotes, and interactions weave a rich tapestry, elucidating the potential pathways through which the digital future could unravel, making it an event of substance and vital insights for its attendees.
The journey of hub.berlin, from its embryonic stages as a focused conference to its current avatar as a globally recognized digital business festival, mirrors the evolutionary trajectory of the digital realm itself. It stands testament to the potent blend of technology, innovation, and collaborative spirit, propelling digital visions into tangible futures. And as each iteration unfurls, it continues to stitch new narratives, insights, and possibilities into the vibrant digital tapestry of tomorrow.
https://www.hub.berlin